« And now for the enterprise ... | Main
Google dives into subconscious marketing
October 24, 2008
Google believes that the effectiveness of the transparent InVideo advertisements that it has begun running on YouTube clips cannot be measured by traditional criteria like click-through rates. Instead, you have to get inside viewers' brains, literally, and monitor things like "emotional engagement" and "memory retention" and "subconscious brand resonance." Teaming up with the neuromarketing firm NeuroFocus and the branding consultancy MediaVest, Google conducted a study in which it measured people's nervous-system responses - through brain-scanning skull sensors, eye tracking, pupil dilation, and galvanic skin response - as they watched YouTube ads.
The study, which involved 40 participants, found that "InVideo ads scored above average on a scale of one to 10 for measures like 'attention' (8.5), 'emotional engagement' (7.3) and 'effectiveness' (6.6)," reports Mediaweek. "According to officials, a 6.6 score is considered strong." Explains Google's Leah Spalding: "Standard metrics don't tell the whole story [about InVideo ads]. Google is an innovative company, and we want to embrace innovative technology ... These ads require an approach that is more technologically sensitive."
In a presentation on the study yesterday, the researchers described how they included a test of "brainwave response to brand logos." It found that "subconscious brand resonance" strengthened considerably when InVideo overlays were added to traditional banner ads. "Even a single exposure to an InVideo ad boosts subconscious brand awareness from moderate to strong," they reported.
As the Google study indicates, market research is entering a brave new world. Armed with the tools of neuroscience, marketers are shifting from measuring people's conscious reactions, which are frustratingly unreliable, to measuring their subconscious responses. Of course, once you understand the determinants of those subconscious responses, you can begin to manipulate them. But marketers would never go that far, would they?
Advertisement: Are you ready for "The Big Switch"? Fast Company calls Nicholas Carr's new book "compulsively readable - for nontechies, too." Salon says it's "magisterial." Order now from Amazon.com.
Comments
Post a comment
Thanks for signing in, . Now you can comment. (sign out)
(If you haven't left a comment here before, you may need to be approved by the site owner before your comment will appear. Until then, it won't appear on the entry. Thanks for waiting.)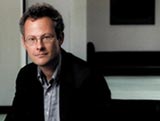 Subscribe to Rough Type
The Atlantic article:
Is Google Making Us Stupid?"
Nick's new book:
"Future Shock for the web-apps era" -Fast Company
"Ominously prescient" -Kirkus Reviews
"Riveting stuff" -New York Post
Greatest hits
Avatars consume as much electricity as Brazilians
The love song of J. Alfred Prufrock's avatar
Other writing
The end of corporate computing
Nick's last book:
Order from Amazon

Visit book site