« Flickering Man | Main | Dialectic »
The industrialization of software
June 28, 2007
From my column in today's Guardian:
To be a successful software company today, you increasingly have to worry not just about writing code but about assembling and maintaining big, complex hardware systems. There's an irony here. Since the arrival of the web nearly two decades ago, the pundits of information processing have told us that the future will be created not out of the atoms of the physical world, but out of the bits of the digital realm. The software business, conjured out of immaterial lines of code, has been held up as the herald and symbol of this transformation.

But large software companies are finding that, as more computing tasks move online, they have to compete not just on the elegance of their programs, but on their ingenuity and efficiency in buying and deploying physical assets - land, buildings, computers, and other gear - as well as managing the huge amounts of energy required to keep all the machines running. The management of atoms is becoming as important as the management of bits ...
Read.
Comments
Post a comment
Thanks for signing in, . Now you can comment. (sign out)
(If you haven't left a comment here before, you may need to be approved by the site owner before your comment will appear. Until then, it won't appear on the entry. Thanks for waiting.)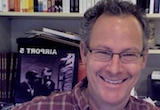 Subscribe to Rough Type
Now in paperback: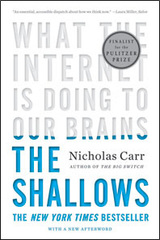 Pulitzer Prize Finalist
"Riveting" -San Francisco Chronicle
"Rewarding" -Financial Times
"Revelatory" -Booklist
The Cloud, demystified: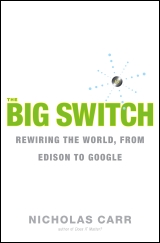 "Future Shock for the web-apps era" -Fast Company
"Ominously prescient" -Kirkus Reviews
"Riveting stuff" -New York Post
Greatest hits
Avatars consume as much electricity as Brazilians
The love song of J. Alfred Prufrock's avatar
Flight of the wingless coffin fly
Other writing
The end of corporate computing
The limits of computers:
Order from Amazon

Visit book site