« Out of context | Main | Have face, will travel »
Hear no evil?
June 10, 2006
Is Tim O'Reilly having a crisis of faith?
Not long ago, the big-time tech publisher and conference impresario was talking up Web 2.0 as a means of achieving a "technology-mediated" higher consciousness. But a shadow seems to have fallen across O'Reilly's optimism. In a commencement speech last month, he cautioned, "If history is any guide, the democratization promised by Web 2.0 will eventually be succeeded by new monopolies [which] will have enormous power over our lives - and may use it for good or ill." A couple of weeks ago, after being mugged in absentia by a hysterical blog mob, O'Reilly said the experience "has shaken my faith in the collective intelligence of the blogosphere."
Yesterday, O'Reilly posted a blog entry titled "Big Brother Is Listening" (the title was changed today to "The AI Starts Work on Its Ears") about an ambient-audio identification technology Google is developing that will let the company "capture TV sound with a laptop PC to identify the show that is the source of the sound and to use that information to immediately return personalized Internet content to the PC." In a paper on the technology, two Google engineers refer to it as "audio fingerprinting."
Says O'Reilly, warily: "What I find most interesting about this technology is not its current intended use, but all its possible unintended uses! What does it mean when our computers start to get an independent sensorium? How much more thought-provoking does this become when you think about Google as an emergent AI." He then quotes at length from George Dyson's disturbing essay "Turing's Cathedral," which sketched out the possible dark side of Google's boy-genius tinkering. O'Reilly calls Dyson's scenario "seemingly far-fetched but naggingly plausible."
I wonder if O'Reilly will become the next great tech apostate, following in the footsteps of Bill Joy.
Comments
Forget Bill Joy - he is emulating Nick Carr in unearthing more examples of technology sucks and does not matter -)
Posted by: Anonymous at June 10, 2006 03:02 PM
Oh, Vinnie, you're such a flatterer.
Posted by: Nick Carr at June 10, 2006 05:31 PM
Holey mackrel! One of the Grand Pooh-Bahs is finally seeing that all is not sunshine and roses out here? He's finally opened up to the notion that human beings love to have power and to control others without ever engaging their consciences?? gosh, what an eye opener ;-)
Posted by: Tish Grier at June 12, 2006 10:40 AM
Post a comment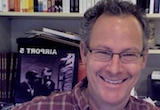 Subscribe to Rough Type
Now in paperback: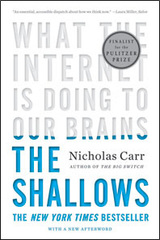 Pulitzer Prize Finalist
"Riveting" -San Francisco Chronicle
"Rewarding" -Financial Times
"Revelatory" -Booklist
The Cloud, demystified: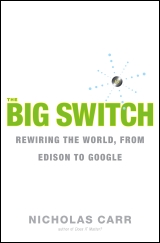 "Future Shock for the web-apps era" -Fast Company
"Ominously prescient" -Kirkus Reviews
"Riveting stuff" -New York Post
Greatest hits
Avatars consume as much electricity as Brazilians
The love song of J. Alfred Prufrock's avatar
Flight of the wingless coffin fly
Other writing
The end of corporate computing
The limits of computers:
Order from Amazon

Visit book site