« Platform fever | Main | The amorality of Web 2.0 »
They like me
October 03, 2005
Optimize magazine surveyed some 1,100 CIOs and other IT professionals for its annual Power Issue. As it happens, they picked me as one of the top 5 "emerging thinkers" on information technology. I kind of feel like Sally Field when she got that Oscar.
Comments
Congrats! Thats awesome. Look forward to many more such ones in the future.
Posted by: Nitin at October 3, 2005 09:15 PM
As an emerging thinker (congratulations), what do you think of the trusted computing group's work (www.trustedcomputinggroup.org)? Can it make a dent in the whole security boondoggle we seem to be drowning in? Software alone doesn't seem to cut it.
Posted by: ordaj at October 3, 2005 11:13 PM
Post a comment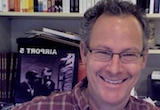 Subscribe to Rough Type
Now in paperback: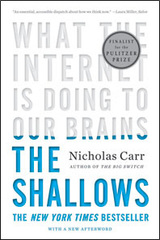 Pulitzer Prize Finalist
"Riveting" -San Francisco Chronicle
"Rewarding" -Financial Times
"Revelatory" -Booklist
The Cloud, demystified: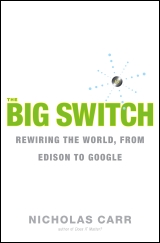 "Future Shock for the web-apps era" -Fast Company
"Ominously prescient" -Kirkus Reviews
"Riveting stuff" -New York Post
Greatest hits
Avatars consume as much electricity as Brazilians
The love song of J. Alfred Prufrock's avatar
Flight of the wingless coffin fly
Other writing
The end of corporate computing
The limits of computers:
Order from Amazon

Visit book site