« Communal delusions | Main | Massachusetts and Microsoft »
Unloading MSN
September 15, 2005
There are growing indications that Microsoft is trying to spin off its MSN web portal, probably by merging it with AOL to create a standalone business that would be jointly owned by Microsoft and Time Warner. If it pans out, it would be a good move. As Saul Hansell of the New York Times reports, Microsoft "no longer sees [its portal business] as strategically important." Apparently, it also recently offered to sell MSN to Yahoo but was turned down.
Microsoft needs to revamp its web strategy in order to focus on its core business, software. Rather than operating a content portal like MSN, it should think about creating an applications portal, a one-stop shop for tapping into a set of hosted, browser-based software services - not just search and email and instant messaging, but software-as-a-service versions of all its Office applications as well as a set of enterprise applications like CRM. It has to bite the bullet and get serious about managing the transition away from traditional packaged applications - or it will fritter away its enormous advantages. An interim strategy whereby it provides a seamless combination of hosted and local versions of key applications would be tough for competitors to match.
Keeping an ownership stake in the content portal might not be so bad. It would allow Microsoft to use AOL/MSN as a promotion/distribution channel, aimed at consumers, for its hosted applications but at the same time escape the distractions of actually running the thing.
Comments
Post a comment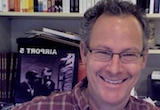 Subscribe to Rough Type
Now in paperback: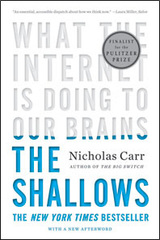 Pulitzer Prize Finalist
"Riveting" -San Francisco Chronicle
"Rewarding" -Financial Times
"Revelatory" -Booklist
The Cloud, demystified: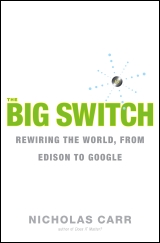 "Future Shock for the web-apps era" -Fast Company
"Ominously prescient" -Kirkus Reviews
"Riveting stuff" -New York Post
Greatest hits
Avatars consume as much electricity as Brazilians
The love song of J. Alfred Prufrock's avatar
Flight of the wingless coffin fly
Other writing
The end of corporate computing
The limits of computers:
Order from Amazon

Visit book site